The art of freediving on Santa Maria, Sal, Cape Verde
Freediving on Santa Maria, Sal, Cape Verde will allow you to experience something genuinely new and unexplored!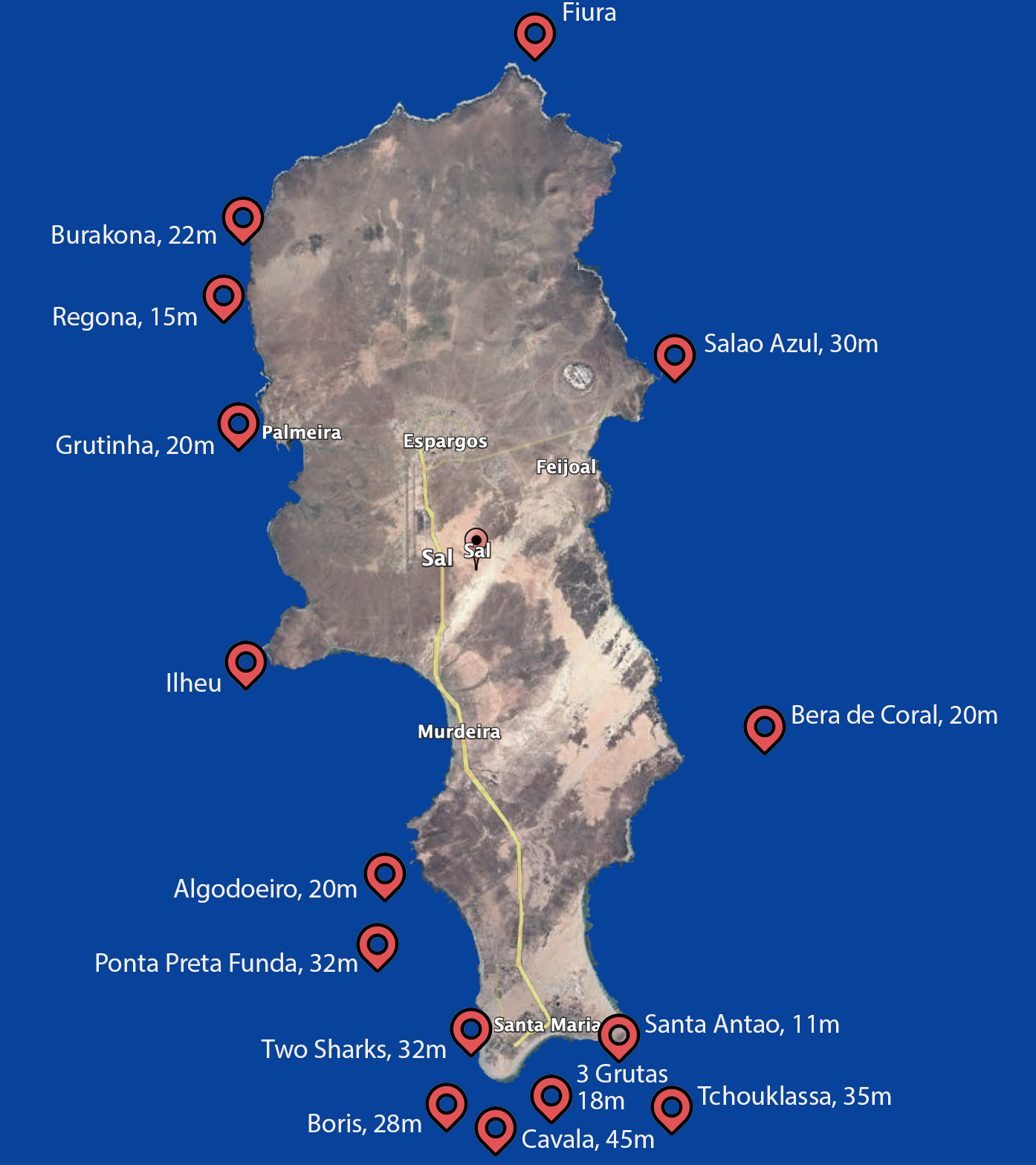 These apnea courses are a unique merger of freediving and a meditation – a potent mix that is best experienced in conjunction. You will be surprised to find out that freediving is yet another form of breathing yoga that will allow you to explore and get to know yourself more.
Freediving for those willing to explore themselves
On Santa Maria, Sal, Cape Verde you will have the unique possibility to discover how to learn more effectively maximizing what your body can handle and slowing down your mind. This freediving courses will help you gain full control over your breathing and will expand your horizons helping you experience a real sense of spiritual freedom. You will awe in wonder as you dive deeper and find out more about yourself than you ever thought possible. This experience is a little something that you simply cannot afford to miss out on!
Get the best out of both worlds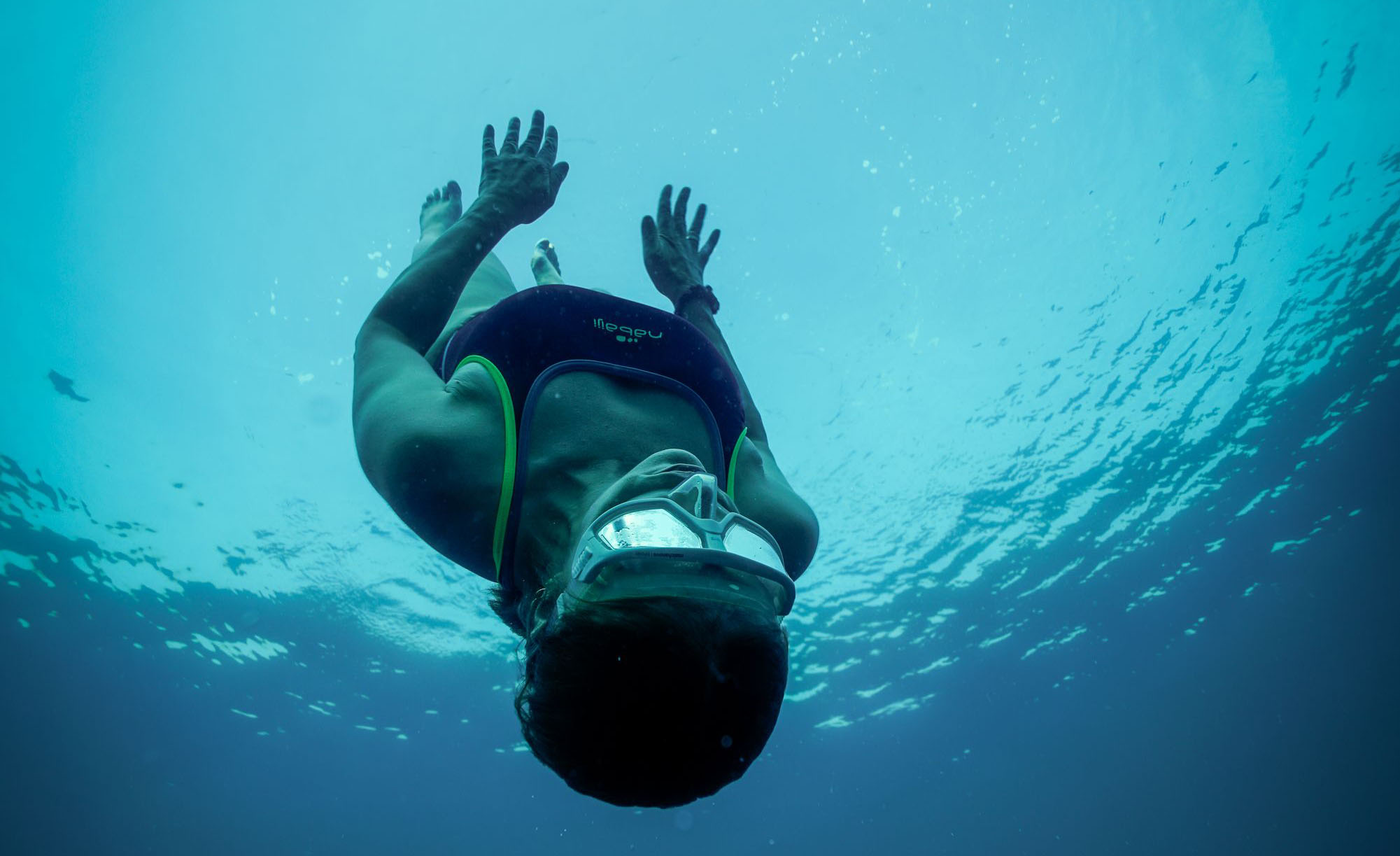 With our courses, you will be able to experience both a freediving and meditation training that will be concentrated primarily on 'anapanasati' (breathing) plus 'defocusing' techniques. Furthermore, you will work on your breath via pranayama, which will allow you to gain complete control over your mind and your meditation for relaxing.
Freedive like a pro
As for the freediving itself, you will learn more about the theory, undergo pool and ocean training and will focus more on the breath holding aspect. You can therefore nurture both your body and your soul, being able to switch your mind states as you go.
About the Island
The Cape Verde Islands are located longitude 16°-22° latitude 35'48N-54'27,78O. Consisting of 10 islands with capital island of Santiago (Praia), republic since 1975. The Cape Verdean people is prized for its multiculturalism and open to all religions, their motto is:
CAPOVERDE NO STRESS
Ideal for relaxing holidays accompanied by musical rhythms, punctuated by the slow passage of time. The islands are connected by daily flights from major European capitals by the airline TAP, the hours of flight range from 2 hours to 4.30. The dry and warm thout the year is 26°C, the sea temperature is 22°C/29°C ideal for freediving all year. The islands of Sal and Boavista choices enjoy structures such as international resorts and B&B. The two islands are connected by international airports that allow you to move from one island to another in a short time, the currency is the Cape Verdean escudo, for those who arrived in the islands had yet to make the change will also pay with the Euro and make the change currency calmly at the resort or B&B or exchange offices of the place.
What to expect
Sharks
One of the most fascinating meetings to be made during the dives, in complete safety having available an anti shark cage in stainless steel and an electronic anti shark perimetric. Shark species commonly seen are: hammerhead, lemon, tiger, black fin, maco, suckler, gray tip.
Whales
In summer we organize dive in which the meeting will be memorable.
Wreck
Diving in wrecks are suitable for all levels of preparazione. Le depths ranging from 5m to 28m, visibility is always good.
Dolphins
In the islands of Sal and Boavista are permanent colonies of dolphins and in particular the island of Sal every day you can dive and swim alongside these wonderful mammals.
Turtles
It is easy to dive with them especially during the time when start up to land to lay their eggs.
Dive into our courses asap!
Best Freediving Camp 2023-2024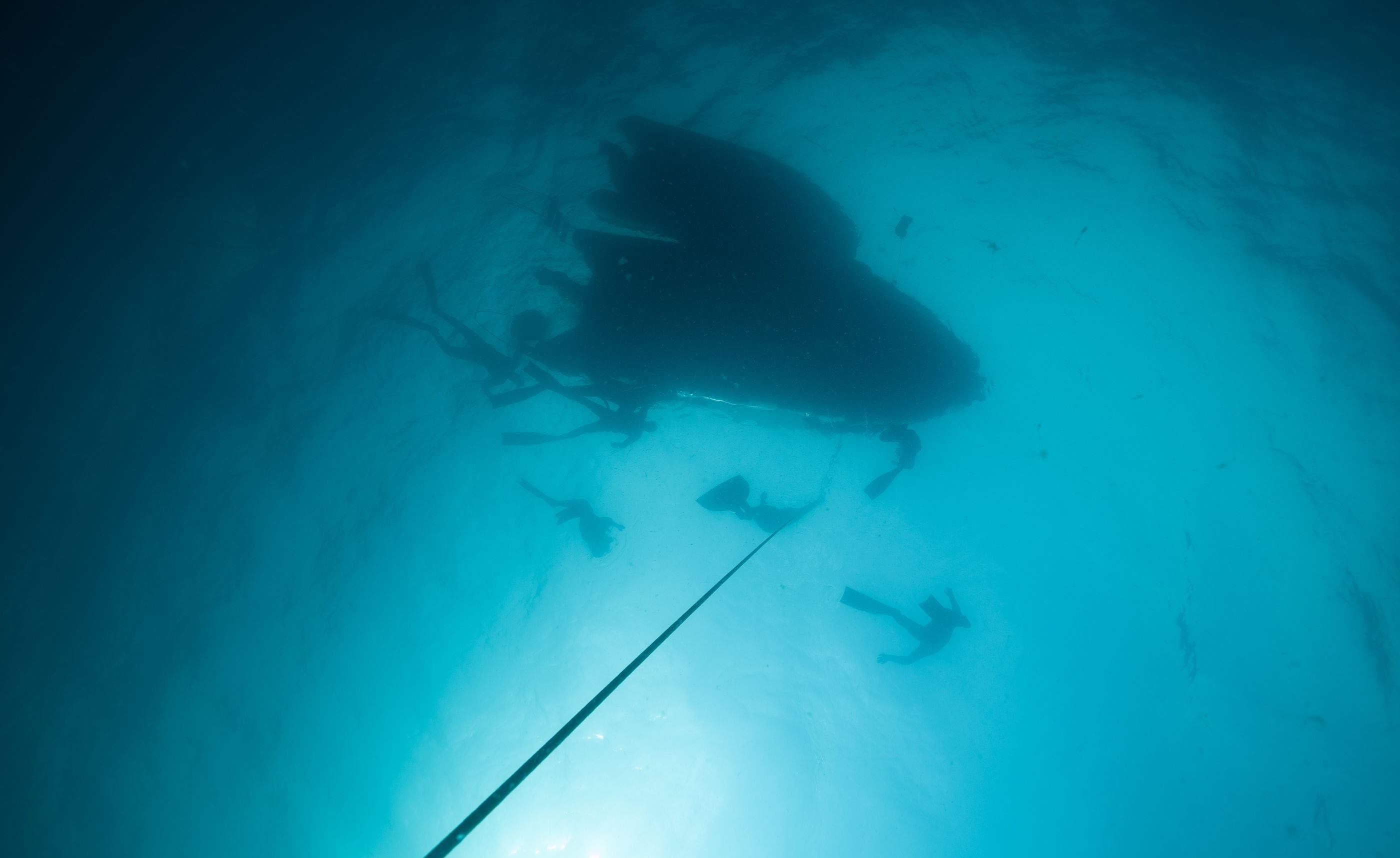 Free airport transfer

Accomodation 1 week

Free breakfast

2 meditation or yoga mornings (at your choice)

8 Freedive sessons (over 5 days)*

Transfers to and from the dive site at your choice

Qualified instructors

Comes for price 1225€ only!

*the total amount of sessions per day may depend on the weather