Freediving and Conservation in Cape Verde: How You Can Help Protect the Ocean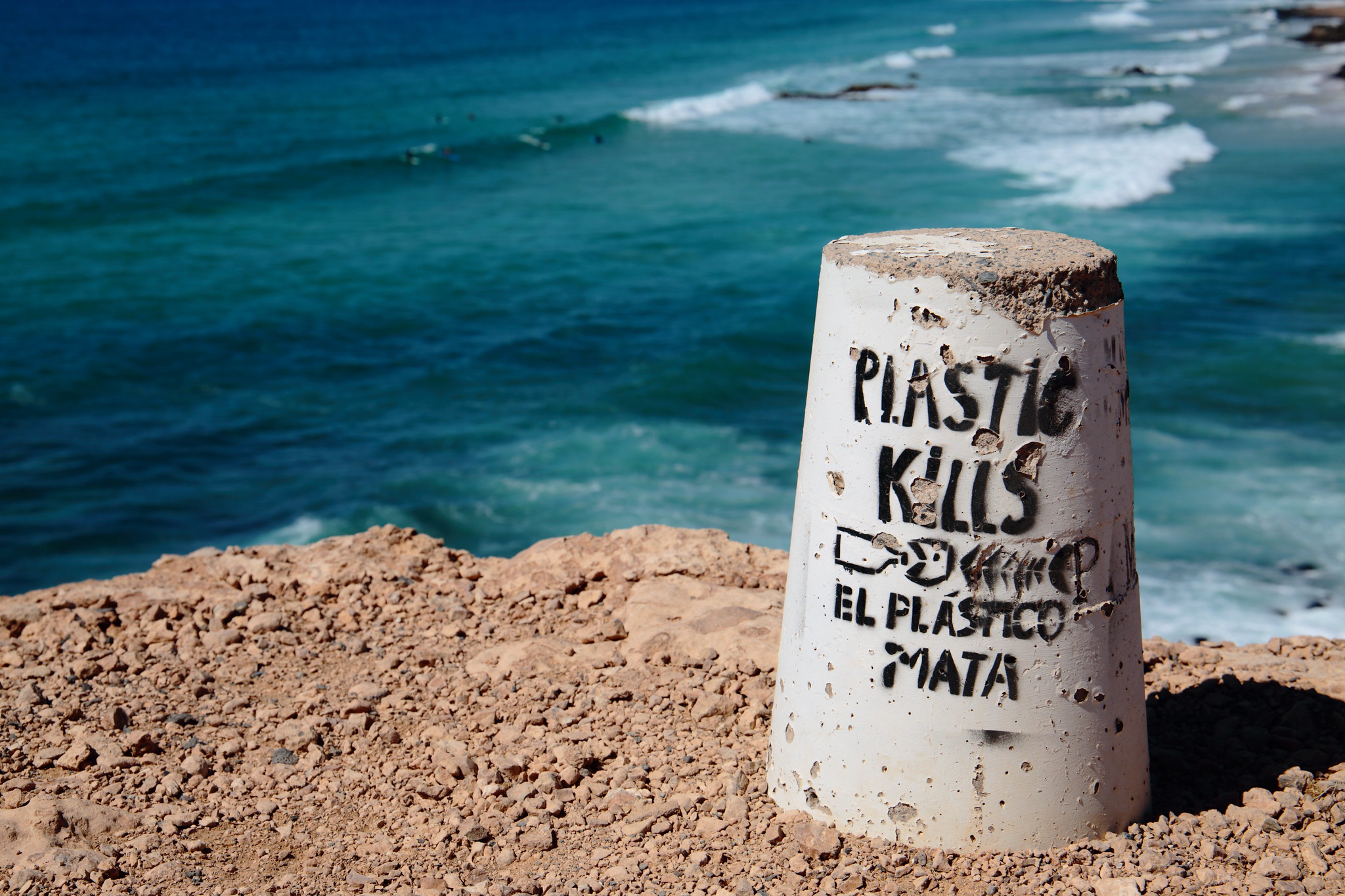 Credits: Rasande Tyskar, flickr
Cape Verde, an archipelago located in the Atlantic Ocean off the coast of West Africa, offers a unique opportunity for freedivers to explore its diverse marine ecosystems. As a scientist and an advocate for ocean conservation, I recognize the importance of preserving these ecosystems and raising awareness about the challenges they face. In this blog post, I will discuss the connection between freediving and conservation in Cape Verde, highlighting the marine biodiversity, the impact of human activities, and the role of sustainable tourism in protecting the ocean.
Cape Verde's marine biodiversity
Cape Verde is home to a rich variety of marine life and ecosystems:
Coral reefs, which provide shelter and food for numerous fish species

Seagrass beds, essential habitats for endangered sea turtles and various fish species

Pelagic environments, attracting large marine species like whales, sharks, and manta rays
Some notable marine species found in Cape Verde include:
Loggerhead sea turtles (Caretta caretta), which nest on the archipelago's beaches

Humpback whales (Megaptera novaeangliae), which migrate through Cape Verdean waters

Various shark species, such as the lemon shark (Negaprion brevirostris) and the nurse shark (Ginglymostoma cirratum)
However, the marine biodiversity in Cape Verde is under threat due to various human activities, which we will discuss in the next section.
The impact of human activities
Human activities are posing significant threats to Cape Verde's marine ecosystems. Some of the most pressing issues include:
Overfishing: According to a study by the Food and Agriculture Organization (FAO), fish stocks in Cape Verde have declined by 40% in the last two decades due to overfishing and illegal fishing practices.

Pollution: An estimated 8 million metric tons of plastic enter the ocean each year, and Cape Verde's beaches are no exception. Plastic pollution not only affects marine life but also hinders the nesting process for sea turtles.

Climate change: Rising sea temperatures and ocean acidification have been linked to coral bleaching and the decline of fish populations in Cape Verde.
One case study highlighting the impact of human activities on marine life in Cape Verde is the decline of the loggerhead sea turtle population. A 2020 study found that the number of nesting loggerhead sea turtles in Cape Verde had decreased by 67% over the past 20 years due to habitat loss, pollution, and illegal harvesting of eggs.
Freediving and ocean awareness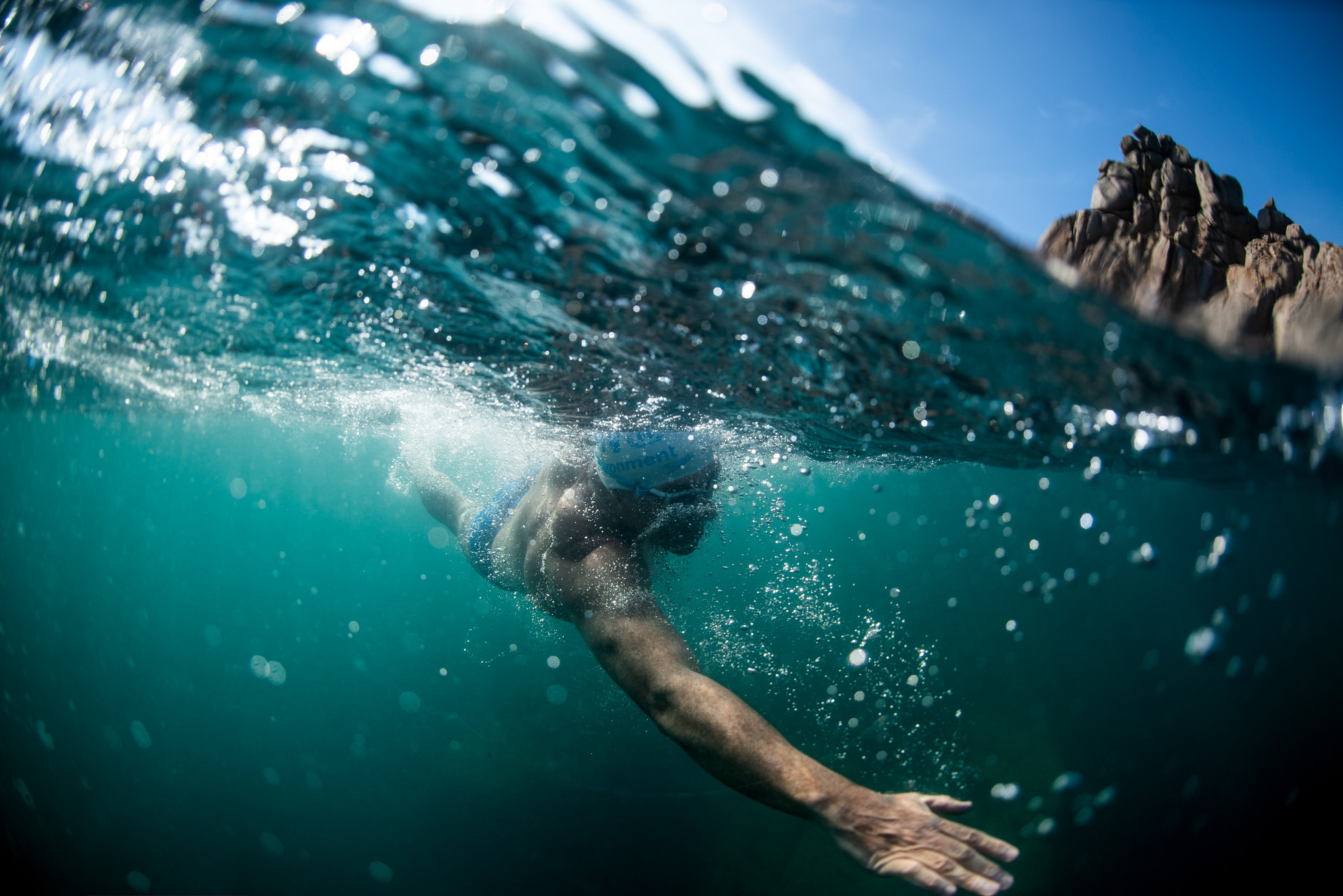 Credits: Kelvin Trautman, flickr
Freediving, a sport that involves diving without the use of external breathing apparatus, can play a significant role in promoting ocean conservation in Cape Verde:
By experiencing the ocean firsthand, freedivers develop a deep connection with the marine environment and are more likely to advocate for its protection.

Freediving courses often include education on marine conservation, raising awareness among participants about the challenges faced by marine ecosystems.

Freediving promotes a low-impact interaction with the ocean, as it doesn't involve the use of fuel-powered boats or noisy scubaequipment that can disturb marine life.
A case study demonstrating the positive impact of freediving on marine conservation in Cape Verde is the collaboration between local freediving schools and NGOs focused on marine conservation. By incorporating conservation education into their freediving courses, these schools raise awareness and inspire action among their students, resulting in increased support for local conservation initiatives.
Sustainable tourism and local community involvement
Responsible tourism practices and community involvement are crucial for marine conservation efforts in Cape Verde:
Supporting eco-friendly accommodations and tour operators that follow sustainable practices and contribute to conservation initiatives.

Participating in citizen science projects, such as monitoring sea turtle nesting sites or conducting reef surveys.

Empowering local communities to become active participants in marine conservation through education and capacity-building programs.
In a notable example of community involvement, the NGO Project Biodiversity has been working closely with Cape Verdean communities to protect sea turtles and their habitats. Through their Sea Turtle Conservation Program, they have engaged over 1,500 local volunteers to monitor and protect nesting sites, resulting in a 30% reduction in the number of sea turtle nests disturbed by human activities.
Practical ways to contribute
Visitors and locals can support ocean conservation efforts in Cape Verde by adopting the following practices:
Reducing plastic use: Carry reusable water bottles and bags, and avoid single-use plastics whenever possible.

Supporting marine protected areas: Visit and promote protected areas that conserve marine habitats and species.

Choosing sustainable seafood: Opt for locally sourced and sustainably caught fish to reduce pressure on overexploited fish stocks.

Taking part in manual plastic garbage removal from the beaches.
An example of a successful marine protected area in Cape Verde is the Santa Luzia Marine Reserve. Covering an area of 11,000 hectares, the reserve was established in 2016 to protect the rich marine biodiversity surrounding the uninhabited island of Santa Luzia. Since its establishment, the reserve has helped to increase fish populations and improve the overall health of the ecosystem.
Conclusion
Freediving and conservation in Cape Verde are inextricably linked, as the sport offers a unique opportunity to connect with the ocean and raise awareness about the need to protect its ecosystems. As a scientist, I encourage everyone who visits Cape Verde to become an advocate for marine conservation and to adopt sustainable practices that will help preserve the archipelago's rich marine biodiversity. By working together, we can ensure a healthy future for the ocean and its inhabitants, and continue to enjoy the unparalleled beauty and serenity that freediving in Cape Verde offers.