Fish hunting done right with Apnea Boom
It is with great pleasure that we are ready to offer our clients with the amazing spearfishing courses. There are two major types of courses that we created to help you understand the process, enjoy the advantages and gain new skills that will allow you to make the most out of underwater hunting. We will go over such important matters as safety, learning more about how fish behave, how to handle the necessary equipment and maintain it to make the most from your needs.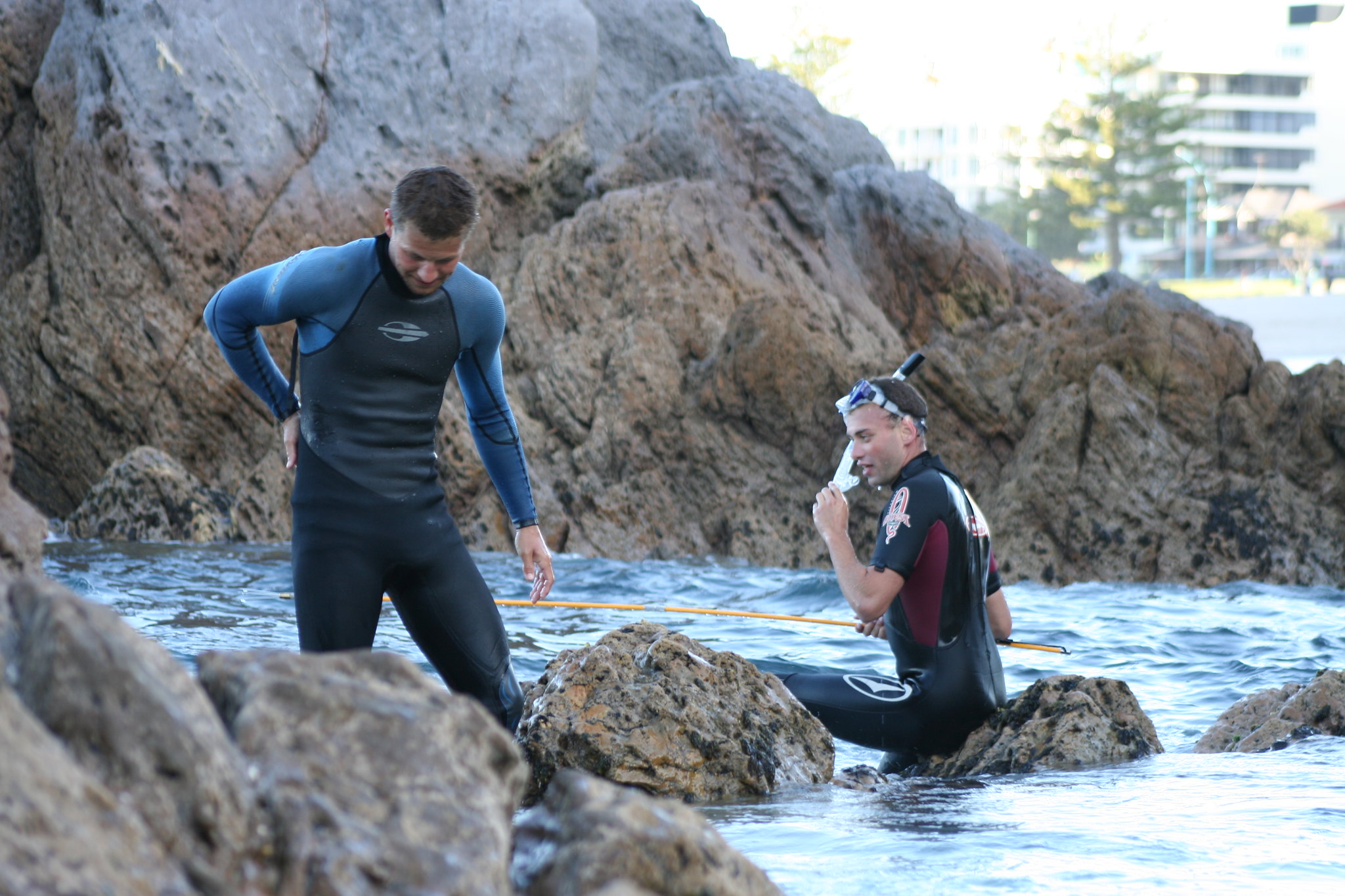 © 2007 Felipe Skroski | Flickr
Discover our courses
At the moment, we are ready to provide you with two major courses:
The first one is aimed at open water hunting. You will get to learn more about floats, spearguns, fish behavior as well as the most commonly used underwater hunting techniques and methods.

The second course offers insightful training on terrain hunting, pole spears, lobstering, fish behavior (geared towards pelagic fish) and the most commonly used underwater hunting techniques and methods.
No matter what level of skills you have, this course will provide you with some invaluable insights that will aid you in making the most from your underwater hunting experience.
What you'll need
The better gear you have - the bigger fish you hunt. So, don't forget about the equipment – you will need a mask, some fins, a snorkel, a wetsuit, some weights, a weight belt and, of course, a computer designed for freediving (we have everything for rent).
For Atlantic Ocean fish hunting you must have a freediver certificate, or you can be certified here by taking our Apnea Boom Fundamentals Course.
Dive right in!
If you are looking to refine your skills and want to make the most from your experience, we simply cannot help but recommend you to definitely make the most from these courses within the very least amount of time possible.
Start your underwater experience asap!
Try spearfishing game with professional

All basic technique explained in one lesson

Breath-holds of over 2 minutes with pleasure

Dive to 10-12 meters and see what's there

Try all professional equipment for free

Price 99€ 80€
Course duration: 2-3 hrs (depends on the weather and sea conditions)